Found this little gem in Missing Link and snapped it up immediately. The Dead Ends - Artificial Unintelligence cassette put out by N.H.S Records in 2000.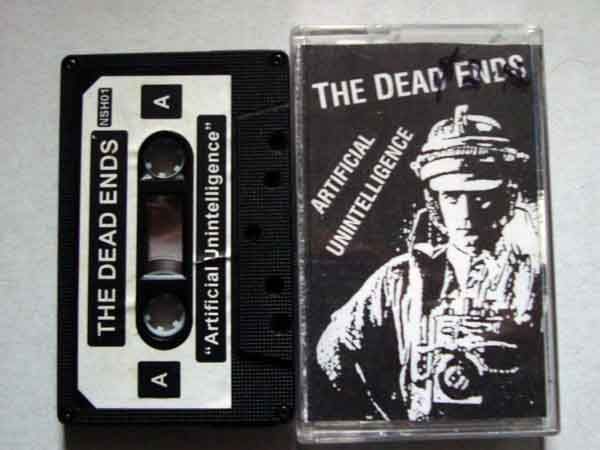 The Dead Ends were a Misfits and Ramones worshipping punk band from Perth circa 2000-2003. They sound pretty much as you would imagine they would sound with those influences. Fun and infectious. I caught a few of their shows as a youth at the local theatre (The Pit Theatre) that was putting on all ages punk shows back in the early 2000s. As is the case with a lot of local bands their stuff (especially the cassettes) is pretty hard to come by these days. All the tracks reappeared on the odds and sods collection "Dead & Buried" released on CD by Rabbit Records 2003 and now re-released on their Bandcamp. Listen and purchase
here
.
As seen in the pic below mine was 31/100. I don't know if every copy has this but on the information insert the drummers name is whited out (originally said Goonie?) and Tristan hand written in. Can anyone shed any light on this?